Most of the borrowers we run across have car titles that are clean and clear. That means the vehicle is paid off with no liens or loans that could cause issues doing the application process. Some title loan applicants on the other hand have what's called a salvage title. It's going to be more difficult to get a car title loan with this type of pink slip. That doesn't mean it's impossible to get funded. Just like lenders who provide title loans to consumers with bad credit, they will also work with those who have vehicle title issues. Let's break down what a salvage title is and what the available options are.
Salvage Title Loans – What Is It & How To Get Approved With One
If you have a salvage title that means your vehicle has either been in an accident or been damaged. Examples of damage include flooding and other human-caused events. In these situations, the insurance company sees the cost of repairing the vehicle as more than what the vehicle is worth. The vehicle is then sold or repaired and a new salvage pink slip is issued. This situation happens more often than you would assume.
The CDC estimates there are over 5 million vehicle accidents a year. Many vehicles involved in these accidents get fixed up and brought back with a salvage title. That leads us to the question at hand, can a borrower get funding for the vehicle if it's been salvaged? The short answer is, yes you can qualify for a car title loan online with a title that's been salvaged. Much like how some companies won't provide funds for poor credit consumers there are lenders who don't provide funding for salvage titles. The good news is that more often than not you should be approved with a salvage title. Let's discuss what you need to be aware of if you find yourself in this situation.
I want a title loan, what's required if I have a salvage vehicle title?
As long as your vehicle has equity and is free of liens, you will have no issues getting a car title loan. We all know it can be confusing to understand how a car title loan actually works! We've seen some borrowers run into issues with salvage titles where they don't get as much as they had hoped. This happens because the lender needs to protect their investment. They know that a salvage car title loan isn't going to provide enough equity as a typical vehicle that has a normal pink slip.
One interesting thing to note about salvage vehicles is they often run great. Many of these cars have had recent inspections and unnecessary tune-ups. Compare them to cars that have gone a while without a checkup.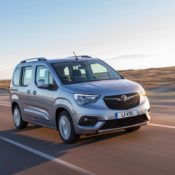 A newer automobile will often run better and longer under the circumstances. The only knock on them is that they don't come with a normal vehicle title and that's why the amount you can borrow will be limited with a salvage title. Be sure to run the numbers and great an initial estimate of your monthly payment and APR using our title loan calculator. Once you have a detailed quote you can then move on to comparing different loan companies.
Apply for a salvage title loan online or with a lender near you
As with all online loans, you still must provide the important details. Your lender will ask for proof of residence and income. You will need to provide proof of identity, pictures of your vehicle, and of course hand over the pink slip to your lender. Like installment and payday loans, car title loans come with high interest rates. Don't pursue this type of financing if you have alternative methods of getting cash. Most companies that provide online title loans have standard application requirements. They ask for an in-store visit as a way to view the salvaged vehicle.
Always expect some type of inspection to verify the current condition of your car. It's worth mentioning that these requirements may be more strenuous for those with a salvage vehicle. Don't let that bother you or keep you from getting financing. The lender is only taking extra steps to verify and inspect the vehicle because of what the underwriting process entails. Please contact us or your lender if you have any further questions or concerns about a salvaged pink slip.